Teresa Remple in Berlin: Week 8
Right now I am a beginner at hula hooping, knitting my first sweater, learning German, and living in Berlin. In this post I will talk about my knitting adventure.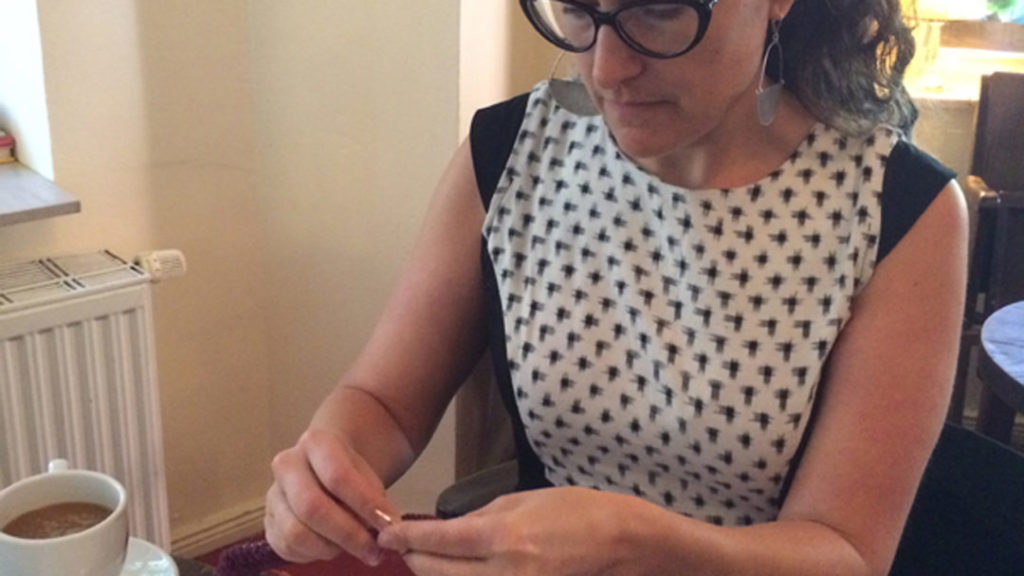 I am not a good beginner.
I'm not sure why I get so down on myself when I am learning new things. For so many years I did what I knew: textiles, using Texture Clothing as my vehicle. Friends, knitting does not come easily to me. Yea…I was surprised as well!
I am a 'textile lady' and I honestly was not prepared for how many mistakes I have made whilst learning to knit this sweater! I hadn't followed a knitting pattern before, and I didn't even know what a YO (yarn over) was. My goal was to complete the sweater in my 9 week change-of-location. I still have the sleeves to knit…but I am not going to get down on myself about it. I have learned so much!! I am thankful for several new friends, who have been incredibly patient with me and who have taught me. A special shout out to: Lina, Deborah, Kasi, Ina, and Maria all took time out to teach me! (Double duty for Ina and Maria because they also put up with me speaking really slow, pre-Kindergarten level German!)
Are you wondering how I met these talented women? It was through meetup.com again! (In a previous post I let you know about a Yoga class for learning German that I connected with through that website ask well.) I have been meeting for an average of once a week, and actually a bit more, since I arrived.
Knitting with Maria in a Wittenberg coffeeshop.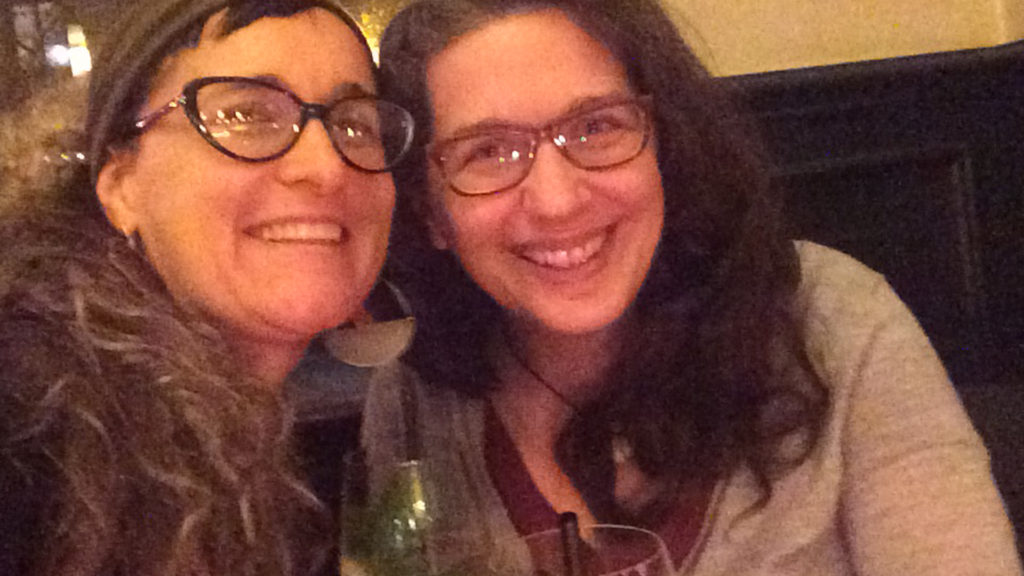 Elderberry cocktails and knitting with Ina!
This is where I'm at now. I still have the sleeves to do and I'm thinking that I will get them finished by Christmas. Perhaps this will be my Christmas sweater!?
For all of you who have ever been given a hand knit anything…I will tell you that it represents SO many hours of learning and then just knitting. Honestly, even the 'mindless' knitting where you don't have to look at the pattern every 10 minutes just takes a long time.
Big THANK YOU to Kate from Spincycle Yarns who provided the wool, needles and moral support!