Teresa Remple in Berlin: Week 7
Hey y'all I have been mostly 'living' here (dancing, walking, German classes, coffee/drinks with friends, knitting…) but I have squeezed in some touristy things too!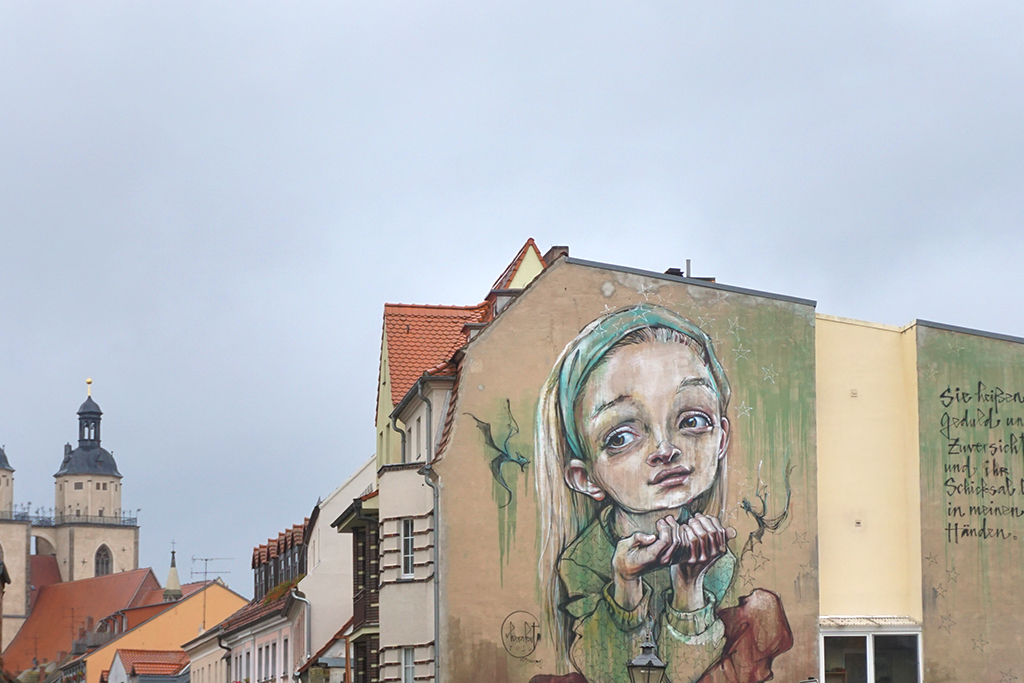 This mural was so out of place in this very proper city, so I had to take a photo.

My friend Maria and I went to Wittenberg to see where Martin Luther lived and posted the 95 Theses which caused the Reformation (split from the Catholic Church).

Come on…yarn bombing in Wittenberg? Yes please! I love that it is completely ratty and the city didn't cut it down. It was an incredibly cold day and we actually spent most of it in a coffeeshop, knitting!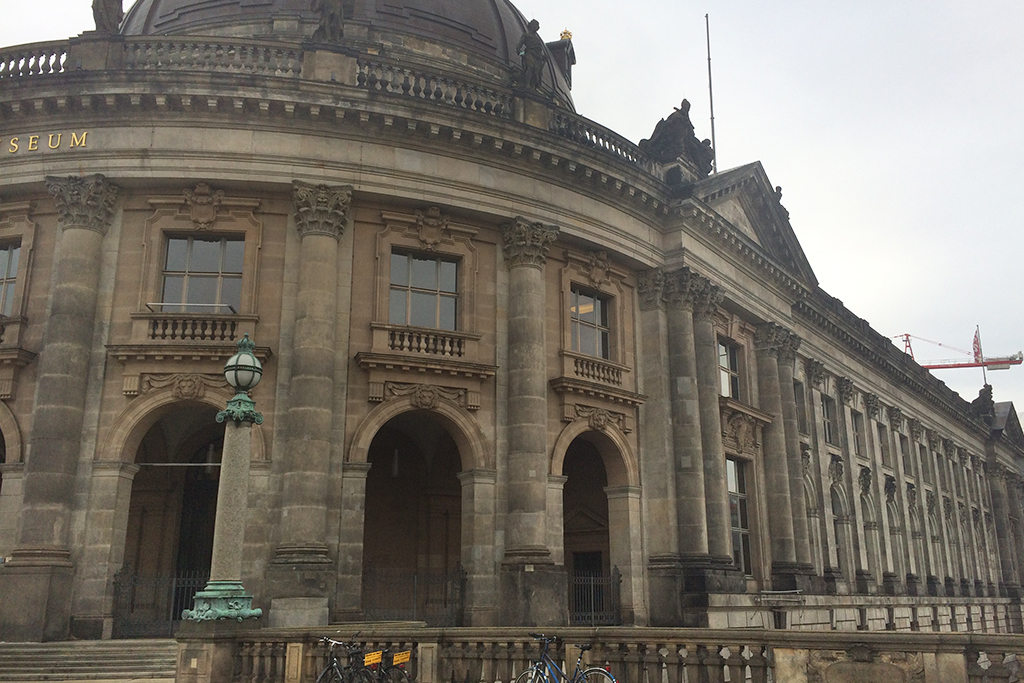 The Bode is one of the museums on Berlin's Museum Island. Danielle and I spent an afternoon in this amazing space. The architecture is humbling.

This is one of my favorite pieces in the Bode Museum. Can you see that this has hinges and it's like a book with a surprise story inside?
Karin brought me to the Soviet War Memorial on a sunny afternoon. Ten minutes after we arrived the clouds swept in and dumped rain on us. The weather in Berlin is amazing…it can change at the drop of a hat. None of my photos give this memorial justice. The land that it sits on is huge. I really appreciate how there can be horrific events, memorialized. I think it's important that we do our very best to learn from history. We are humans and we have a lot of trouble remembering.