Teresa Remple in Berlin: Week 2
I visited the Berlin Cathedral (German: Berliner Dom) to find out when they were hosting concerts. I am so excited to hear a requiem in these amazing acoustics! I completely agree with the banners: 'Hate harms the soul'. It is absolutely toxic…and while there are things that we really really want to hate, I believe that it is more beneficial to do our best to focus on love. When we love, there is a ripple effect that happens. We may never know how far it goes, but that's okay…the important thing is that we keep on loving. It is good for our souls.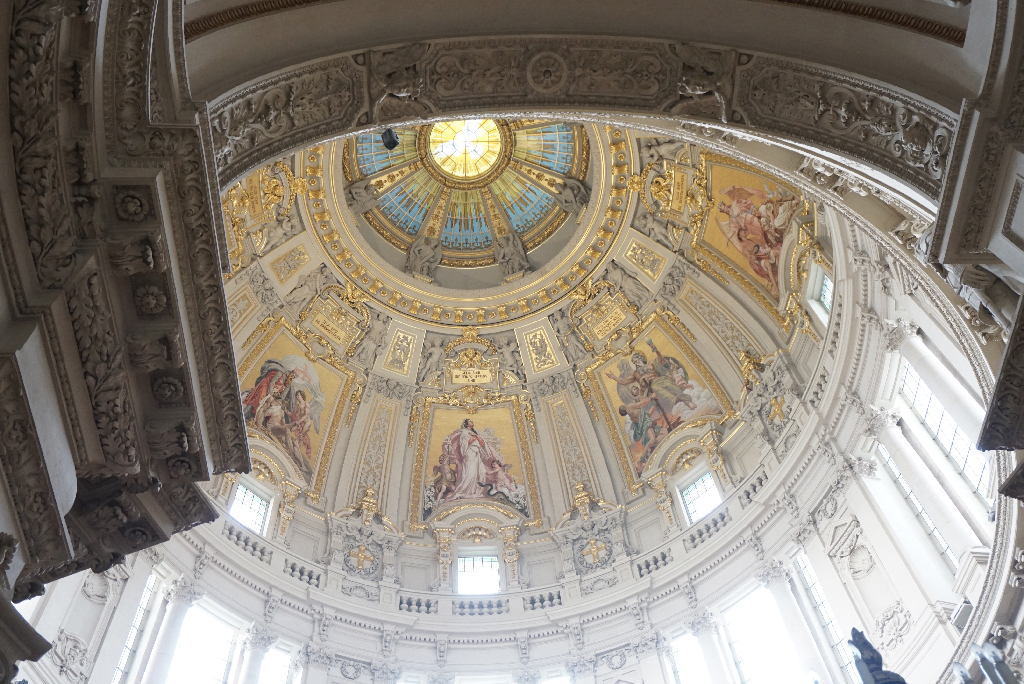 Walking into a cathedral is a great way to feel small. I sat down in the middle, directly under the dome and contemplated the amount of work that went into the construction of the building.
Woodwork, stonework, sculpture, painting, general construction labour. It is absolutely amazing, when I take a moment to think about it. What a legacy those architects have left behind!
I have always had a thing for Corinthian Columns. Although I also adore alliteration, I don't think it's because of that ; )  I think that they are the most interesting of the columns…so ornate. How long does it take to carve? They all look the same. Are they made from a mold?
I was thankful for the hike up (no, I didn't count the steps) to the top to look out over Berlin. This contrast of the old, and the 'less old' caught my eye. This photo of the TV tower, (German: Fernsehturm) which was erected with the intention of being both a symbol of communist power and of Berlin, was taken from the top of the Dome.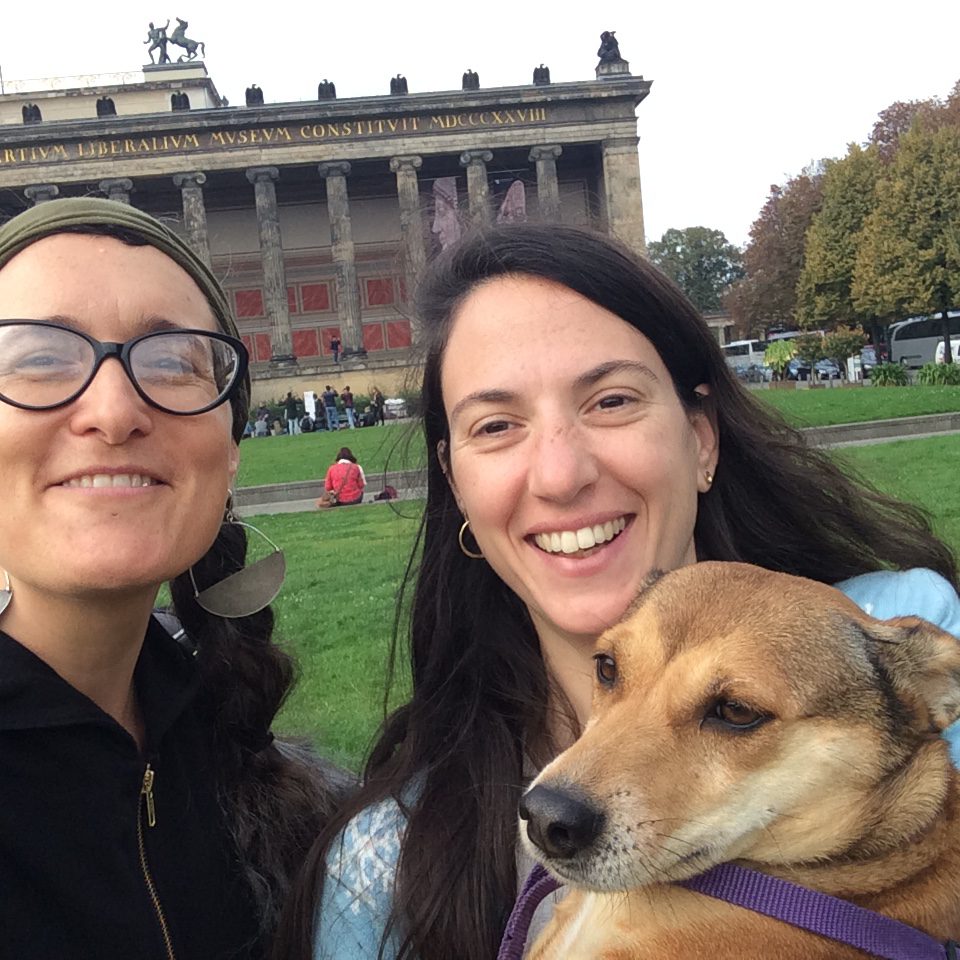 One of my favorite ways to meet people whilst traveling is to do a search on Etsy for the city I am visiting. I look through all of the listings and if I see something unique…something that catches my eye, then I ask if they want to meet me! Back in 2012 I travelled to Tel Aviv, Israel and reached out to Danielle Keller, an avant guard jewelry designer. She invited me to her home for tea. Her and I have kept in contact and she mentioned that she was moving to Berlin. So exciting! We got together for the afternoon and are planning to hang out some more. This photo, of us and her sweet hound Bambi, is taken on "Museum Island" with the Berlin Cathedral to our left. I love adventures…can you tell?
In front of the Berlin Cathedral, traveling has really reminded me how much I LOVE love LOVE my custom made Queen Bee backpack! I use it every.single.day! I'm so glad that Rebecca Pearcy and I are friends! I have been really drawn to a pink/grey combo lately, and I have always liked cross hatch, so when given these as options I knew exactly what I wanted the pack to look like! It's bigger than her usual ones, so that it fits my laptop AND my knitting (and umbrella, scarf, day planner, etc, etc, etc.)! I use it every dang day and I get complements often. Queen Bee makes amazing bags, panniers, and purses!
Follow all my Berlin adventures on Instagram! #TeresaRempleinBerlin